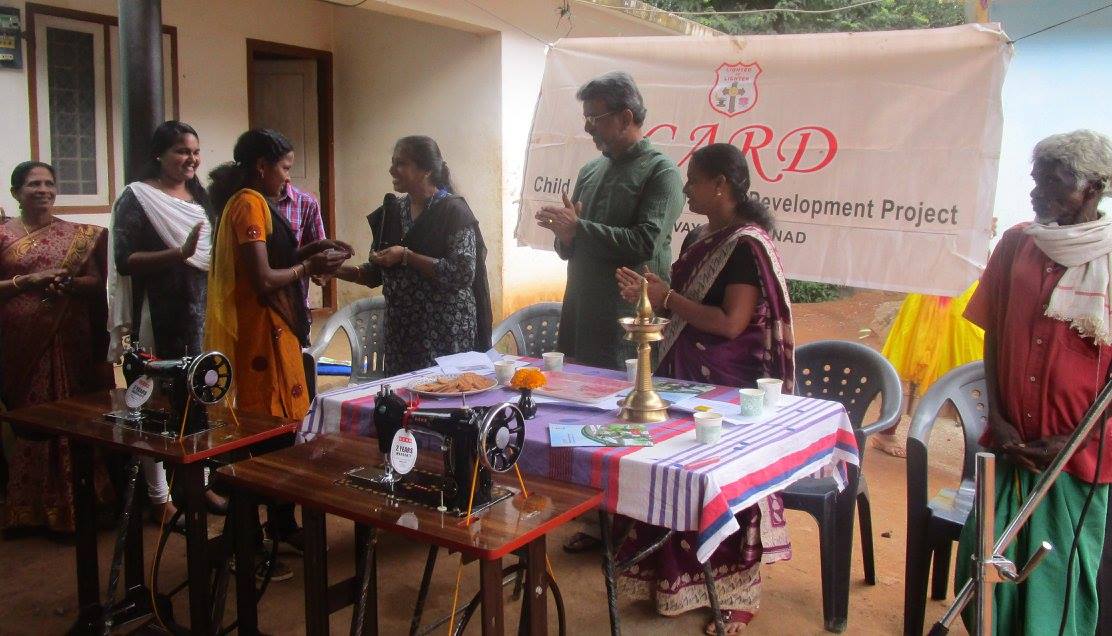 CHILD FOCUSED COMMUNITY DEVELOPMENT PROJECT

Christian Agency for Rural Development (CARD) in connection with the Child Focused Community Development Project is presenting Sewing Machines to two women who had successfully completed the course during the meeting held at Kottamarat Colony in Pulppally.

Rev. K.Y.Jacob, Director CARD inaugurated the meeting and Mrs Bindhu Prakash, Panchayat President presided over the function.